about KELLY
I've had a love affair with flowers since I was just big enough to help my sweet Grandma pinch and water her pink Petunias with a little tin sprinkling can. I used to make tiny bouquets of buttercups and violets from around our cabin at church camp, and press the prettiest blooms in the pages of old telephone books. I would craft flower pictures in the cold of winter; always keeping a lookout for the first Snowdrops and Crocuses to peek out of the snow in western Pennsylvania where I was raised.
My love for flowers evolved into All Things Beautiful in 1995; a special event floral design business that is motivated by the beauty of nature and the deep belief in the Creator of all beautiful things. My purpose is to enhance the beauty of love and the celebration of marriage in a way that expresses the uniqueness of every couple we serve.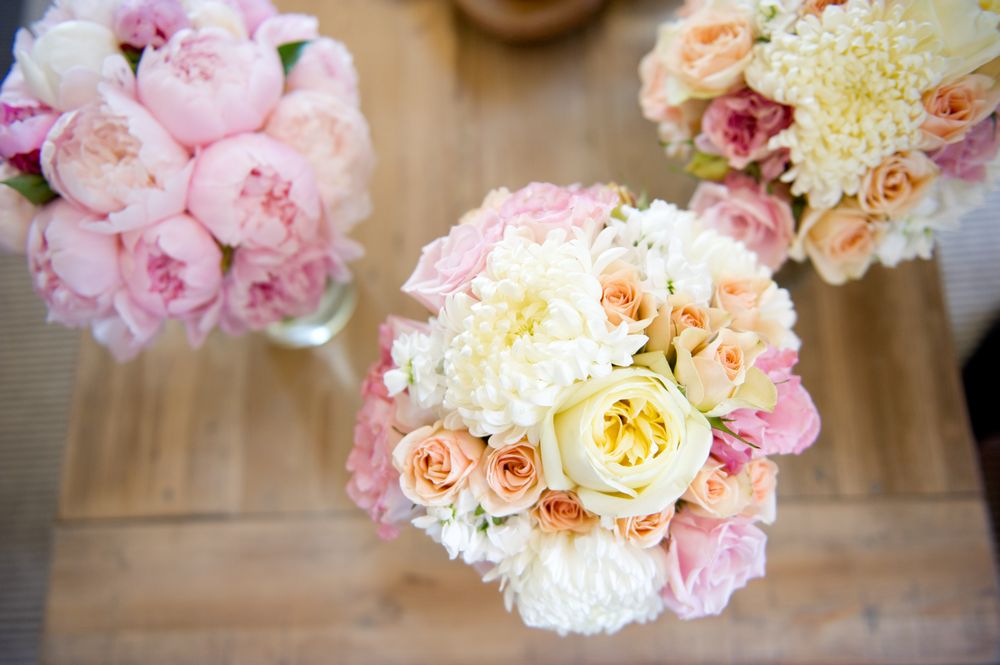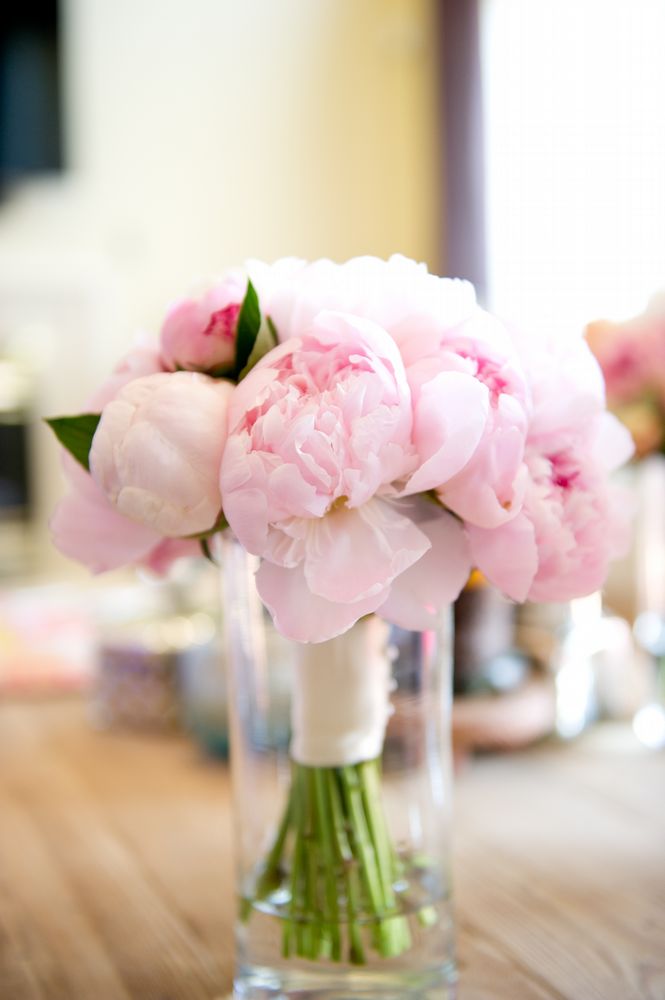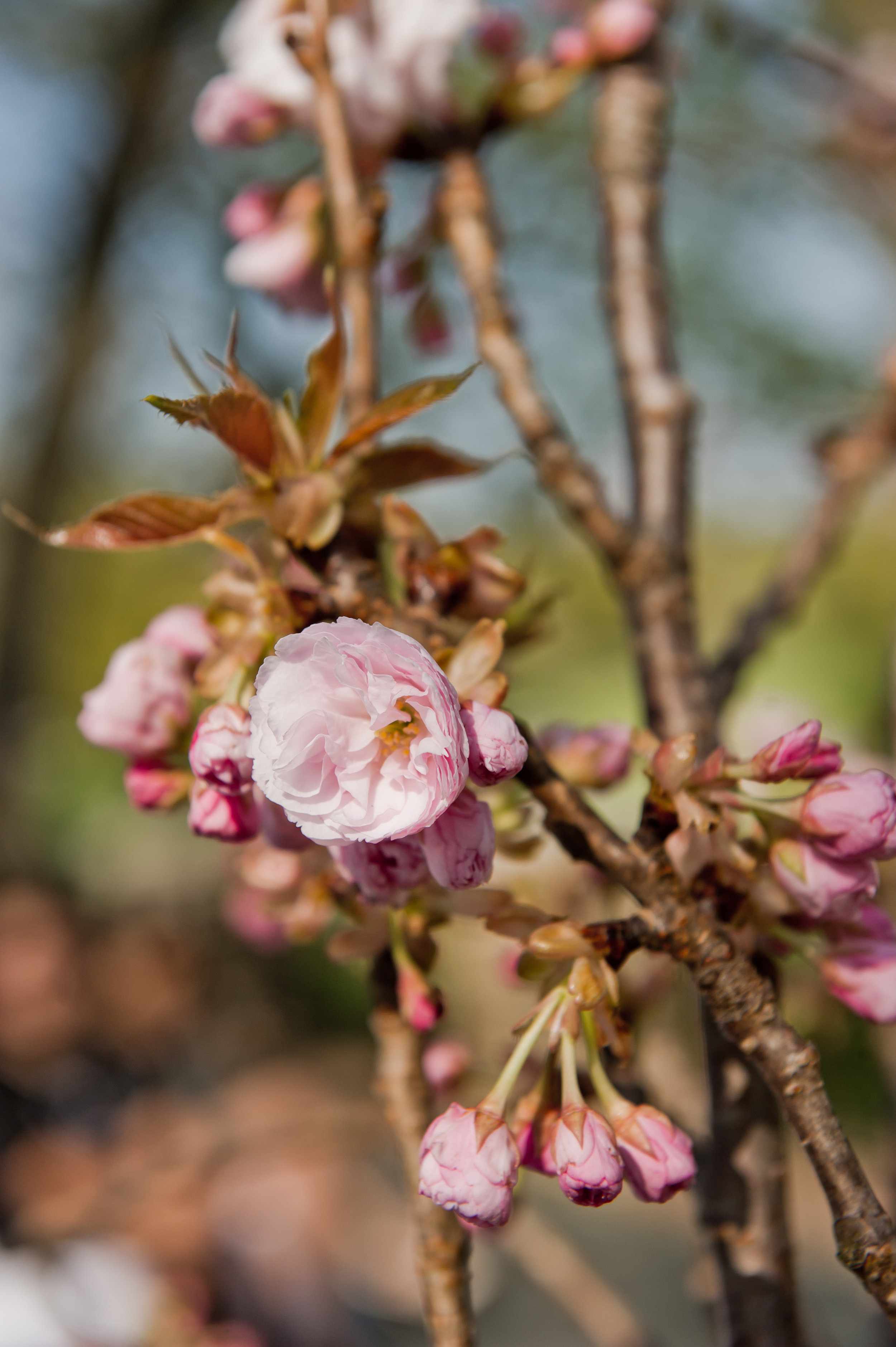 No matter what your dream wedding looks like- be it trendy, industrial, organic, vintage, timeless with a classic elegance- we love it all.
We participate in design workshops; learning from the masters, taking field trips to local growers, and attending seminars and tradeshows during the winter months, and make as many 'field trips' to NYC as possible to visit the wholesale flower markets for specialty ribbons and fresh city inspiration.
Our favorite local providers are long-time experienced growers; some Amish, who grow flowers just for us according to the latest demands and trends. In exchange, I look forward to the design classes I teach these ladies and their daughters in the fall. We forage together in the woods and rail trails for berries, Rose hips, Bittersweet, vines and seedpods. We design using our found treasures, along with their colorful produce and bounty of flowers from their fields. It is such a delight for them to see their creations being quickly sold at their tiny roadside flower stands. They thank me with armfuls of Dahlias that are just for ME to enjoy. Every room in my house has their glorious colorful blooms, and I just love it.
We use the very best suppliers of imported flowers from the Netherlands, South America, Australia and Japan, as well as California and other US growers. Those suppliers are very careful to follow a cold chain that keeps flowers refrigerated from harvest to our coolers. Some of our pretties even come from my very own backyard garden.
We make every effort to reduce waste by composting all organic materials and recycling as much cardboard and plastic as possible. In order to reduce excessive use of glass we offer several centerpiece items for rent.
With a talented staff of designers and very hard workers, we enjoy the long hours and give our very best for every couple both in the design shop, and your on-site installations. Our three talented daughters have grown up surrounded by flowers, and it is by nature that now our sweet little Macie at only 2 years old already loves flowers and enjoys making little arrangements with her mommy and me.
WE ARE HONORED TO HAVE BEEN FEATURED IN THE KNOT, STYLE ME PRETTY, DREAM WEDDINGS, SUSQUEHANNA STYLE WEDDINGS, AND MORE.
consultation
After contacting us, if your wedding date is available on our schedule, I would be happy to schedule a free one- hour consultation. I will email you my pre-consultation form to complete online prior to our meeting. That will get some standard questions answered before you arrive, and allow me to be well prepared for our first meeting.
If you are a couple living out of the area, a phone consultation is acceptable for our first conversation; however I have found that it works best to meet in person.
Checking in
About six weeks prior to your wedding we will complete every last detail and a final contract will be sent for your review. Any minor changes would be made at that time and the signed contract with payment in full would be made to place the flower order 2 weeks prior to your wedding.
I realize that not every florist is the right fit for every couple's style and personality. It's very important to me to create a design that truly conveys the personality and style of each couple. If we somehow don't seem to understand one another I am very happy to refer you to another 'florist –friend' that may better fit your style. Your wedding day is far too important and I do not want to disappoint!
design
I love listening to your wedding thoughts, dreams and ideas as we get to know one another. It seems that I ask a million questions as I strive to form an accurate vision of what your unique wedding flowers and décor look like; paying careful attention to the smallest detail of your likes and dislikes. I encourage you to ask me a million questions as well!
At that time I will explain the process of giving you a quote based on our initial meeting, as well as when payments and the final signed contract is due. If you feel you would like to do business with us, then a non-refundable deposit of $100.00 will 'save the date' of your wedding. Your deposit will be applied to the total. After the deposit is received you will receive a copy of the detailed notes from our meeting, and we will begin the personalized design process with you.


The wedding day
At All Things Beautiful our design services extend to delivery of bouquets for your pre-ceremony pictures, ceremony, cocktail hour and reception set up and installation, and at the end of the event we offer return services to pick up anything you may have rented from us. We use every single flower and stem of greens that was purchased for your wedding. Some of those leftover flowers often appear in unexpected surprise places! If there is a flower leftover we find a little spot where it would be noticed. Beauty is found in the smallest details, and we all about the details!
All Things Beautiful
Pre-consultation Form
Thank you for completing this form to the best of your knowledge prior to our consultation. If there is any information you are unsure about - I can help you work through those decisions during our consultation.
Your answers will help me create a style file for you in advance and give me time to reflect on your wedding before we meet.
- Kelly
love notes from our favorite people
"All Things Beautiful is simply that! A floral designer as creative and passionate as Kelly Steadman, you will find nowhere else. She puts her heart into every event she touches, and always adds an extra special touch. She works hard to see that her clients enjoy the process, yet really get to experience that wow factor when they walk into their event for the first time and get to see "All Things Beautiful" that she has hand crafted. Or that first time they get to touch and feel their beautiful bo-k that was put together so uniquely just for them. Kelly is the dearest of friends to me and also in a professional relationship she has never disappointed. Always a gem to work with, always proficient and on time, and comes to the table with the most fragrant, fresh, stunning flowers! I would recommend Kelly of All Things Beautiful in a heartbeat! Whether it is a wedding, a bridal shower, rehearsal dinner, or any special event, you will not be disappointed."
- Jonnaysa Kirkham, Planned Perfection- Wedding Planner
"The flowers turned out better than I could have ever imagined. The bouquets and reception décor were absolutely beautiful we were so happy with how everything turned out. I am so happy I waited to be surprised with the flowers. When I walked into the room at the church to get ready the bouquets took my breath away. I have attached a few pictures! I do want to truly thank you for making it such an enjoyable experience. When we first met there were so many choices and I did not feel like I was able to provide much guidance other than pointing out some colors and a few flowers that I liked. It was really fun getting to "build" my bouquet and the other décor with you. It was a pleasure to work with you and I want to thank you for helping make our day so special. Thank you again for everything."
- Alicia Glasser, Bride
"Kelly is the most honest, hardworking, talented artist. She transforms her clients' style into amazing floral art that truly represent their personalities and love. I have photographed her work more times than I can count and every time is like a breath of fresh air. I am also a devoted client, and can't express enough her vast knowledge of floral design and her amazing heart for weddings. "
- Kris Mae, NYC Photographer, Client
"When my bride/couple tells me that their florist is Kelly Steadman with All Things Beautiful, I am reassured that the florals at the wedding will be absolutely gorgeous . I know that the flowers provided for the cake will be perfect as ordered and presented for the cake in a timely manner. Not only is Kelly a true artist, but she is a sweetheart, so pleasant to work with and provides excellent customer service. She has had a longstanding professional reputation of excellence in our local wedding industry . I look forward to working with her for each wedding!"
- Renee Hackman, Bella Manse- Cake Artist
"Kelly was recommended to me by my photographer, Kris Weiss. I only met with one floral designer and that was Kelly! She instantly put me at ease and was able to bring to life my desire for an elegant, feminine look for my April wedding. I described my vision in words, and she was able to turn my words into flowers. She worked within my budget, and advised me where my money would be best spent. She never tried to upsell me. In the weeks leading up to my wedding, she could sense that I was overwhelmed with the decisions and she stepped in just at the right time. She told me that I could let go of the details, that she would take care of things and that it would be beautiful. On the wedding day, she brought the bouquets herself to my best friend's house where we were getting ready- I was so surprised and overwhelmed with emotion when I saw her! The bouquets were exactly what I envisioned. When we got to the reception venue after the wedding, I cracked open the door before everyone else saw it and I could not believe that it was my wedding in there! She had gone above and beyond what we asked her to do and the arrangements were so full and beautiful. I felt like she deserved so much more than what we had paid. Most importantly, she is a good person, and I was so happy to have her as part of our wedding day. If you choose to work with Kelly, I guarantee you will not be disappointed!"
- Virginia Shalkey Hahn, MD- Bride
"Kelly surpassed my hopes and dreams for my wedding flowers and decor. Her eye for design transforms a space into sheer beauty. She listened to my vision and made it bloom more than I could have imagined. It was a paradise of flowers. I am in awe when I look back at my photos, how incredibly stunning everything looked."
- Jessie Smoker- Bride